APRIL 2014

"Minutes into the session, the walls and distance disappeared and people on both ends communicated seamlessly."
–
San Francisco, CA, April, 2014 — Attendees at this year's recent G.A.N.G. (Game Audio Network Guild) Game Developer's Conference in San Francisco enjoyed a premiere event at Studio Trilogy: the live synchronized recording of a performance by a 30-piece orchestra from Ocean Way Nashville, Tennessee.
The live session was co-sponsored by Source Elements, whose software Source-Connect locked the Pro Tools rigs from each location together while sending the hi-resolution live orchestra feed from Nashville to SF. Source-Connect also allowed talk back capability between the two studios. Minutes into the session, the walls and distance disappeared and people on both ends communicated seamlessly.
–
"We also utilized a live camera feed from Nashville," explained Justin Lieberman, Trilogy's chief engineer. "We watched and listened in real time to the orchestra in Nashville while recording to our Pro Tools timeline. We have the capability to lock picture on both ends or just record to existing tracks and we can provide feedback on the performance and interaction with both the Nashville engineering team and the conductor from our studio in San Francisco."
–
Composer David Shipps conducted the Nashville musicians while the visiting game composers and producers on the San Francisco end could check out the impressive facilities at Ocean Way Nashville and listen to talented orchestral musicians contracted by Nashville Music Scoring's Alan Umstead, while in the pristine listening environment offered at Studio Trilogy.
–
"This was not only an exciting event during the SF conference," remarked Pat McMakin, Director of Operations, Ocean Way Nashville recording Studios. "It was also the premier of our new strategic partnership with Studio Trilogy, which offers composers and their music production teams a convenient way to take advantage of the terrific studios and musicians in Nashville while working in the comfort of one of California's finest studios."
–
"We believe this transcontinental partnership opens up a huge opportunity for San Francisco / Bay Area-based gaming and film companies to utilize the amazing Ocean Way Nashville orchestra and studio without ever leaving SF," added Trilogy's Justin Lieberman. "We can then edit and mix in surround and stereo right here in SF as soon as the session in completed."
–
Both Studio Trilogy and Ocean Way Nashville are active in the film, TV, advertising, and game scoring industries. Composer Nathan Johnson recently scored at Trilogy "Young Ones," which debuted at this year's Sundance Festival. Upcoming is his score for "Don't Kill the Messenger," directed by Michael Cuesta ("Homeland"). Games scored at Trilogy include "Infamous 2" for Sony Playstation and "BioShock Infinite" with composer Jim Dooley for 2K Games.
OWN has scored major games for Sony Playstation as well as the music for several of the nominees and winners at this year's prestigious G.A.N.G. Awards, including "Thieves In Time," composed by Peter McConnell, and "Last Of Us," scored by Academy Award-winner Gustavo Santaolalla, which took home the top prize at the G.A.N.G. Awards.
The Source-Connect event was co-sponsored by Studio Trilogy, Source Elements, and Ocean Way Nashville. In addition to witnessing the historic recording session, there was a patio BBQ for attendees to catch up on the days events at the Game Developers Conference.
The system provided by Source-Connect enables audio connections between digital audio systems anywhere in the world, allowing direct-to-the-timeline recording with real-time, broadcast-quality audio using only an internet connection. Source-Connect
The Game Audio Network Guild (G.A.N.G.) is made up of composers, sound designers, voice over directors, game designers, producers and other associates and executives within the greater interactive entertainment industry. AudioGang
About Studio Trilogy
Located in the creative heart of San Francisco, Studio Trilogy is a full-service recording facility that provides music recording and audio post-production services in a World Class recording environment. Designed by John Storyk of WSDG, Trilogy's 8800 square foot facility houses three state-of-the-art control rooms, music and voice recording studios, multiple lounges, and a lush garden/bbq area. An on-site 1200 sq.ft. luxury apartment with media lounge and chef's kitchen is also available. Learn more at: Studiotrilogy
About Ocean Way Nashville
Ocean Way Nashville Recording Studios, founded in 1996, are located in the heart of Nashville's famous Music Row. Purchased from the founders in 2001 by Belmont University, the studio remains a fully commercial facility but has added an educational component in conjunction with the school's College of Entertainment and Music Business. Housed in a 100 year old Gothic revival greystone church, Ocean Way Nashville provides an exceptional acoustical space tuned specifically for music recording in the rich visual beauty of a church sanctuary. Learn more at: OceanWayStudios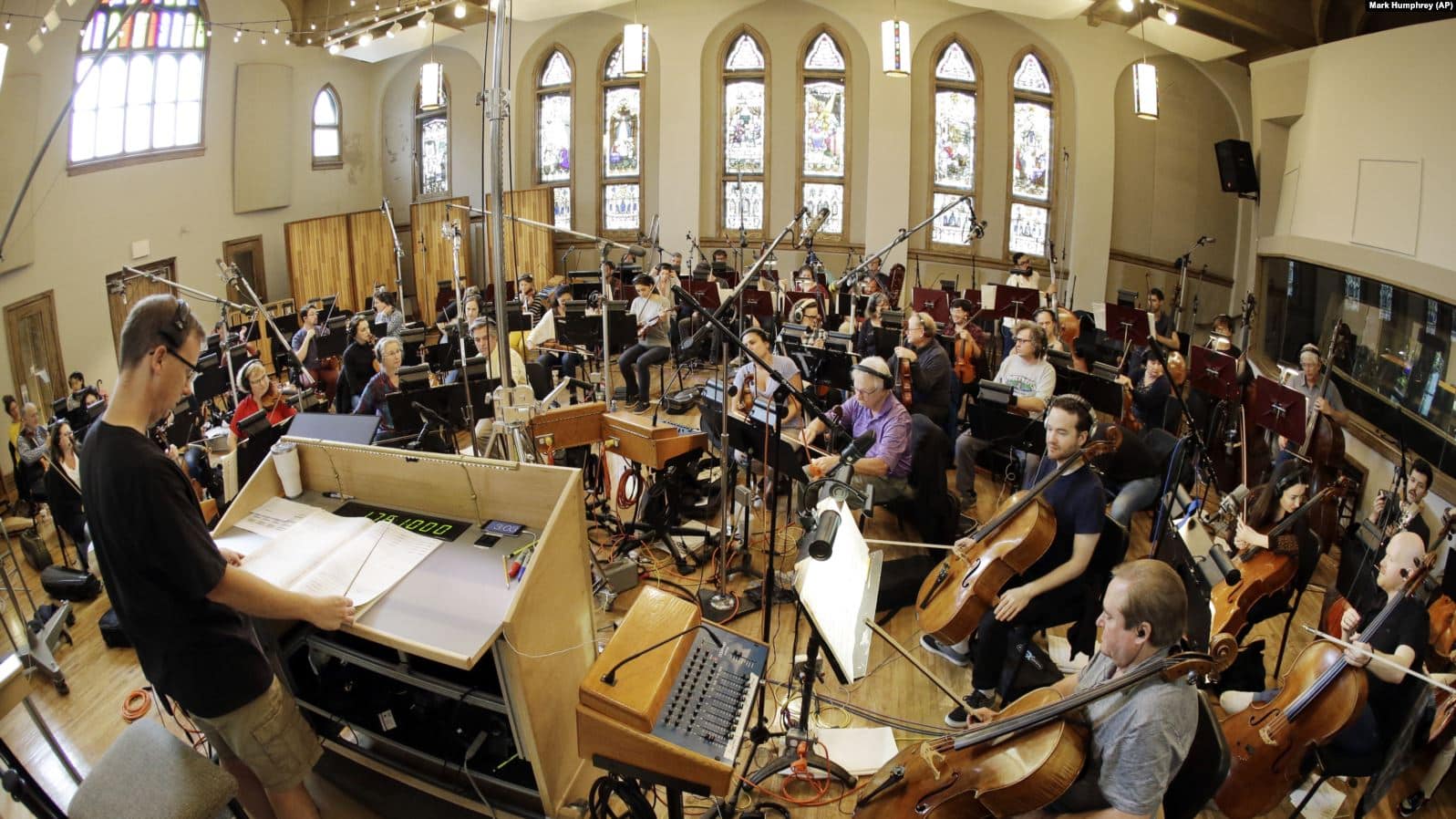 (Image: AP Photo/Mark Humphrey)