Here is June Yoon answering our questions today: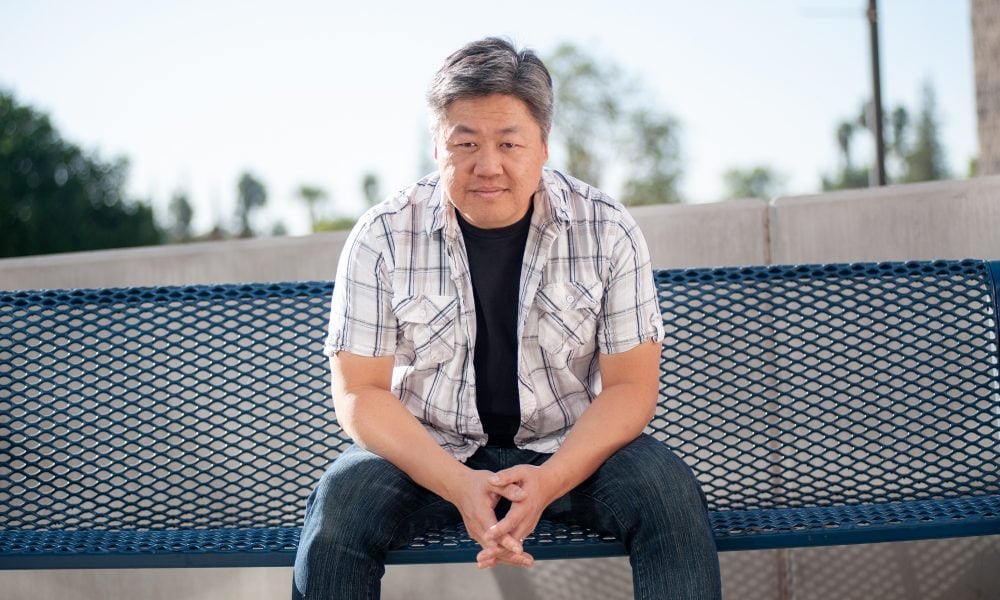 Let's start with some ice breaking quick questions
– Which Microphone do you use and/or recommend?
I have three! In the booth, I use the Neumann U87 Ai for character work, and the Sennheiser MKH-416 for narration. At my desk, I use the TechZone Stellar X2 Vintage for live streaming and Zoom meetings. As for recommendations, the mic that compliments the actor's voice (via spectrum analysis) and is suited for the recording environment as well as the purpose.
– Which Headphones do you use and/or recommend?
I use the Beyerdynamics DT252 Single-Ear headphones for live-directed sessions. I can't have both ears covered. xD For editing, I use the PreSonus Eris E5 studio monitors at my desk, or the Audio Technica ATH-M30x if headphones are absolutely needed. As for recommendations, the ATH-M20x – M50x are fantastic, as well as the Beyerdynamics DT770.
– Mac or PC user?
Mac user. All the way.
– What is the last movie/series you loved?
The Extraordinary Attorney Woo is a Korean series I picked up while working on it. The director urged me to watch the entire thing and I'm so glad I did. It was groundbreaking, authentic, and absolutely charming/heartbreaking at the same time.
– What are your top 3 favorite music bands or singers?
Scary Pockets, Postmodern Jukebox, and Walk off the Earth (and Pomplamoose)
– What's the most famous person you've met? (Tell us a bit more about it.)
Shortly after his book came out, I had an opportunity to work with Rob Paulsen in a small private workout session years ago. Rob is a wealth of knowledge as well as kindness and empathy. I was so nervous that I sped through much of the script in front of me while sweating profusely, and he complimented my ability to deliver the lines in the copy rapidly. xD He's one of my greatest role models and definitely a career goal.
– Tell us one thing that you really like about yourself.
I recently turned 43. I'm really starting to settle into my idea of happiness and the confidence to live it authentically. Unapologetically, I'm in pursuit of my happiness and will continue to thrive.
– What's your favorite Digital Audio Workstation for editing sound?
TwistedWave, hands-down, is the best single-track DAW one can have. For multi-track purposes, I use Logic Pro.
– Is there a quote that motivates you?
Crispin Freeman says this often on his podcast: "Love the art in you, more than you in the art." In a single, simple quite, Crispin encapsulates my pursuit of happiness and I'm grateful to have learned it.
– What song gets you dancing every time you hear it?
Anything with a beat, really. Hence, my top three favorite bands. xD If this song doesn't move you, you're probably dead: https://www.youtube.com/watch?v=ZmUENUZx2w0 and https://www.youtube.com/watch?v=tcNuPheBQgU
– If your life were made into a movie, who would you want to play you?
That… is definitely not a question I know how to answer. xD Steven Yeun, maybe?
– What would be your favorite birthday celebration?
Hanging out at home with my family. 100%. xD
Career path & insights
– Please, tell us a little bit about yourself! (Name, age, Where are you based, hobbies, education, aside education from VO..)
I'm June Yoon. 43, and I'm in a city just south of LA called Long Beach. While voice acting is the main career, I also enjoy streaming, content creation, and teaching (My BA and California teaching credential are both in Theatre Arts education and I have 11+ years under my belt as a teacher). 
– How and when did you start and how did you start as a VO in the industry? Tell us about your education, training, certifications, mentors, clients, importance of union/non union, agents, …
I lost my job as a teacher from a private school in 2016. Laying in bed, depressed and defeated, I came to the realization that I had achieved my immigrant American dream of having a family in a suburban neighborhood with two cars in the driveway, and that it was time to pursue my happiness – the happiness I gave up in college – acting. As a life-long lover of animation and video games, voice acting seemed like THE choice to focus on. I studied with various folks in the LA area and honed my craft of voice acting, while developing a better sense of entrepreneurship, utilizing all the resources that were available. Gradually, little by little, client by client, I expanded my business and sharpened my voice acting capability. When the pandemic hit, I was more than ready and prepared to hit the market hard. Today, I operate in both English and Korean languages, in narration and character voice work with local and global clients on various genres of VO. 
– Why did you decide to start in the VO industry?
To pursue happiness.
– What keeps your motivation up in the business?
It is one of my authentic happinesses, to which the well of motivation never dries up.
– Do you do bilingual content? How's the dubbing industry in Korea?
I have no idea! xD My target clientele are, surprising to most folks, not Korean. The Korean market inside Korea has a very different system than we do here in the U.S. and I could never get into it, even if I wanted to. I'm often brought on to serve the Korean population that is not inside Korea – imagine an e-learning program for a French company in France, who make their content in various languages – that's the niche that I serve.
– What do you do to prepare for a voice acting role, and how do you get into character?
Well-planned and strategized hydration and rest. I don't often get to see the script before the session, so I will warm up and do my cold-reading exercises. As for acting, I've been doing it since I was 16 – at this point, it's more of a reflex and a habit when it comes to characterization. Observe the available information, digest into the mind and make strong choices, and it's go-time.
– How do you balance staying true to a character's original voice while also making the role your own?
Thankfully, I work with wonderful casting directors and agents who cast me for characters that are in my wheelhouse. Vocal variance isn't typically an issue, but when a different voice is requested by the director, I make the requested changes and go. A voice is only a filter/affectation, after all.
– What's the most unique or unusual voice acting request you've ever received?
xD Unfortunately, I don't have any of those stories to tell. My journey has been quite uneventful – just consistently progressing and growing. Sometimes I do wish I had better stories to tell. 
– Can you talk about a particularly challenging or rewarding voice acting role that you've had in the past?
I'm grateful for the people I've met, befriended, and became colleagues with. I'm also fortunate to have played many characters, thanks to their kindness and willingness to take a chance on me. One such case was with Jaeyun in Brawlhalla. It's not every day I get to use both my English and Korean in playing a character in a AAA title. The response to the character in the Brawlhalla fandom was overwhelmingly positive and many are (still) Jaeyun mains, I hear. But from a representation point of view, that character is a personal pride and evidence of #RepresentationMatters for me.
– Could you tell us some of the projects you enjoyed the most? Your outstanding project or client! 
I got to play a number of NPCs in Genshin Impact, currently one of my favorite video games! There really is nothing like occupying a world in which one plays outside of work hours. xD Plus, getting to work with Chris Faiella and Brook Chalmers was delightful experiences that I cherish to this day.
– What makes you a great VO artist/studio?
I'd like to think that I'm unapologetically authentic. It doesn't mean I'm arrogant or pushy – I think it means that I'm well-connected to my self-awareness, and know how to expertly bring out my own unique authentic responses/behaviors in the context of a fictitious story. And that I am capable of self-assessment where I can tell, indeed, if my performance was real or not. I've found such assessment capacity, matched with in-depth knowledge of one's own self-awareness, is a helpful tool in shaping my craft of voice acting.
Home Studio for remote recording
Let's get nerdy about techie stuff!
– Do you have your own studio? When did you start building up your studio and how did it grow? Could you tell us what setup, tech & hardware it consists of? How did you build it? Which kind of interface, DAW, setup, mic, headphones, speakers…
My current home studio is a StudioBricks One Plus VO Edition. I use the UA Apollo Twin MkII, that is connected to a Neumann U87 Ai and a Sennheiser MKH-416. I use TwistedWave for VO things, and Logic Pro for multi-track things. In live-directed sessions, you'll find the Beyerdynamics DT252 on my head, but in editing, I'm surrounded by PreSonus Eris E5 studio monitors and an Audio Technica ATH-M30x when necessary. It all runs on a Mac Studio, connected to five different monitors (three at my desk, two in the booth). 
– What are your favorite places to record?
In the booth. Just there. xD
– Which kind of services do you offer with your studio?
In addition to voiceover, I am also available for translation, proofreading, and subtitling between ENG and KOR (I'm also a shade-tree video editor). I assist with casting when needed, and am able to work as a director as well.
– Do you record outside your studio? How do you record when you travel?
Often, I'm requested to come into the studio to record. When I'm traveling, I bring my travel gear with me and build a booth as needed.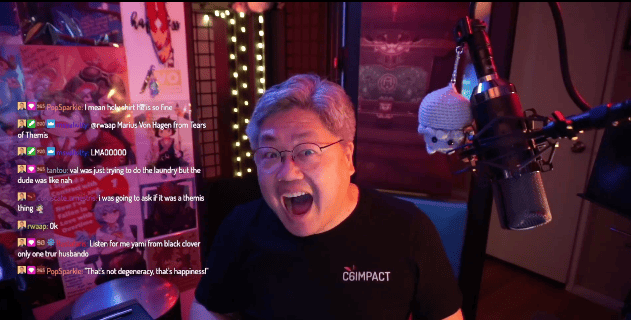 Remote working with Source-Connect
– What percentage of your work is remote now and in the studio?
My business has always been 100% remote. I work with clients all over the world on various projects. Recently, as I intentionally shifted my business over to contain more character work, I've been recording in studios in Los Angeles. So it's still 100% remote work… with added percentage of in-person work. Maybe that's why I'm so tired. xD
– How's the remote recording situation in Korea? What are the main projects you record remotely? 
The Korean market is fundamentally different from what we have in the U.S. Therefore, I do not (i.e. cannot) participate in that market. 
– When did you start with Source-Connect? Why did you decide to start with Source-Connect? How was your beginning with remote recording sessions? Tell us some nice stories, emotions, anecdotes… 
Much like many other voice actors, I'm sure, it started with the pandemic. The purchase of a Source-Connect Standard license was out of necessity – studios needed a reliable way to connect with my home studio. And Source-Connect delivered. Some of the remote studios I've worked with operated on Source-Connect Now, and it has been an invaluable resource for remote-directed sessions. 
– How do you ensure the quality of your recordings when you're working remotely?
To have a truly verified broadcast-quality home studio. Mine is analyzed and assessed by trusted audio engineers in the industry, and is capable of recording (and delivering) studio-grade audio.
– What do you think is unique about voice acting compared to voice acting in other regions?
Each country, and their corresponding markets, operate in vastly different ways. While the need for voiceover exists wherever media exists, the processes, the business practices, the market norms, and etc. are all different. Learning how to navigate certain markets in a global sense is a priceless insight and knowledge.
– Can you walk us through your process for recording and delivering voiceover files to clients?
For narration work where I'm provided with the script, I like to go over it and make adjustments, line breaks, and other edits that help me with the flow. Then it's just a matter of getting in the booth and going. In a live session, the same procedure – just arranged differently on the monitor inside my booth. For character work, for which I don't get to see the script ahead of the session, I rely on my improvisation and the acting abilities I've honed since I started decades ago.
– What advice would you give to clients who are new to remote recording and may be unfamiliar with the process?
To ask questions. At this point, I'm proficient with today's technology and the nuances of remote-directed recording sessions that I'm able to (and have) helped various clients with their questions. Problems are solved, confidence restored, and we have a great session.
– How has the COVID-19 pandemic impacted your work as a voice actor, and how have you adapted to the changing landscape?
If anything, the pandemic brought increased volume of work. Even prior to the pandemic, I was operating in a broadcast-quality studio and it was enhanced by Source-Connect Standard. Upped the quality, along with the upped volume and quality of clients as well.
– Can you talk about a particularly challenging or rewarding project you've worked on remotely, and what you learned from the experience?
It wasn't Source-Connect, but through another remote-recording solution, the studio kept getting digital ticks and crackles in the recording. I'm hard-wired on FiOS network, and I know it's not me. After a few problem-solving steps, I recommended another connection method and we had crystal-clear signal (I would have suggested SC Standard, but this studio was not equipped with it. Yet). There's always a solution in remote sessions. Grateful for Source-Connect being one of them.

– What has been your favorite recording session with Source-Connect? Could you tell us some of the benefits of having remote collaboration tools?
Things just work. Smoothly and expectedly. I can write an essay, but time is money. And we want the stuff to work. Souece Connect just works.
Industry, Diversity, Equity and Inclusion
– How would you describe the VO industry? And more specifically, tell us about your experience in the industry (unions, agents, auditions, …)
It is wide, vast, and is starting to become truly inclusive. We're not there yet, but the representation of the underserved, marginalized communities are finally receiving the much needed recognition, and I'm happy to be a part of it all.
– Can you talk about a time when you felt like you faced discrimination or bias in the voice acting industry, and how did you handle it?
Many have told me that I'd better lose my accent. I stubbornly (and respectfully) ignored them and continued to hone my craft. I have no complaints or regrets about my journey so far.
– How do you approach representing diverse communities and perspectives in your voice acting work, and what steps do you take to ensure that your performances are respectful and accurate?
I will not audition for characters that are not my story to tell. I will not participate in narrations in which I have no business working as the narrator. Instead, I will connect the client with a colleague I know who can knock it out of the park AND represent that character's / that projects' lived experiences.
– What changes would you like to see in the voice acting industry to promote greater diversity, equity, and inclusion?
Would love to see more diverse characters, stories, and the effort to cast and hire authentically. And for all actors to support this idea of proper representation in popular media, and to appreciate each others' art.
– Can you talk about a particularly rewarding voice acting role you've had that allowed you to represent underrepresented communities or perspectives?
Every time I'm brought on to work on projects that are Korean in any context, I'm grateful and proud. I'm going to continue to grind and work hard, so that younger generations of Korean voice actors can see (or hear) for themselves that it is possible.
– How do you use your platform as a voice actor to promote diversity, equity, and inclusion in the industry and beyond?
Have a look at my Twitter feed – https://twitter.com/juneyoon_ – I celebrate all colleagues' victories, but I clap louder for my PGM colleagues.
– How do you feel about representation in the voice acting industry, and what changed would you like to see in the future? What do you think can be done to improve it?
It's a large ship and we can't steer it on a dime. It is going to take years of continued effort, persistence, and consistency in trying. But I'm determined, alongside my colleagues who believe in the same vision, to create that change for the future.

Advices to other VO artists/sound engineers/people in the industry
– Can you talk about a mistake you made early on in your career, and what you learned from it?
Yes. Do not ignore/exclude the MARKETING aspect of working as a voice actor. I've honed my craft as an actor for so long, but no one told me to work on my entrepreneurial abilities. It is an area I'm still learning and implementing into my daily operation.
– How do you approach networking and building relationships in the voice over industry, and what strategies have been most effective for you?
To be real. Genuine. Honest. Those who are trying to connect for their own benefit are transparently visible and we don't like them. Instead, we'd prefer to become friends who are walking the same journey in our individual paths and lanes. Be friends, not networks.
– What do you think are the most important skills for a voice over artist to have, and how do you develop those skills?
Acting. A rich, velvety voice inside a fabulous studio is absolutely useless if that actor cannot act (or take direction). Be an actor, not a voice.
– Can you talk about a particularly challenging voice over role you've had, and how you approached the role to deliver a great performance?
Recently, I portrayed an older gentleman character in a show. Keeping the aural quality of the character was a challenge for this particular role, and I am grateful for my director who kept me consistent. It is truly a collaborative effort in creating art.
– How do you balance creative integrity with meeting the needs of clients, and what steps do you take to ensure that you're delivering work that meets their expectations?
One must be able to operate at full efficiency in both. A great actor without the entrepreneurial sense, or the other way around, is not going to work very well. One must develop the skills and senses necessary to be a great actor AND a business person.
– Is there anything else you would like to share with our readers? Some nice words to Source Elements maybe?
Happiness matters. For those of us in this industry because of happiness, we're going to be just fine. If this is happiness, you're more than welcome. If it isn't – if happiness resides in ice sculpting – time, energy, money, and love is spent on ice sculpting than voice acting. Self-awareness is key for longevity and the reason for living.