Here is Chizuko Nakamura answering our questions today: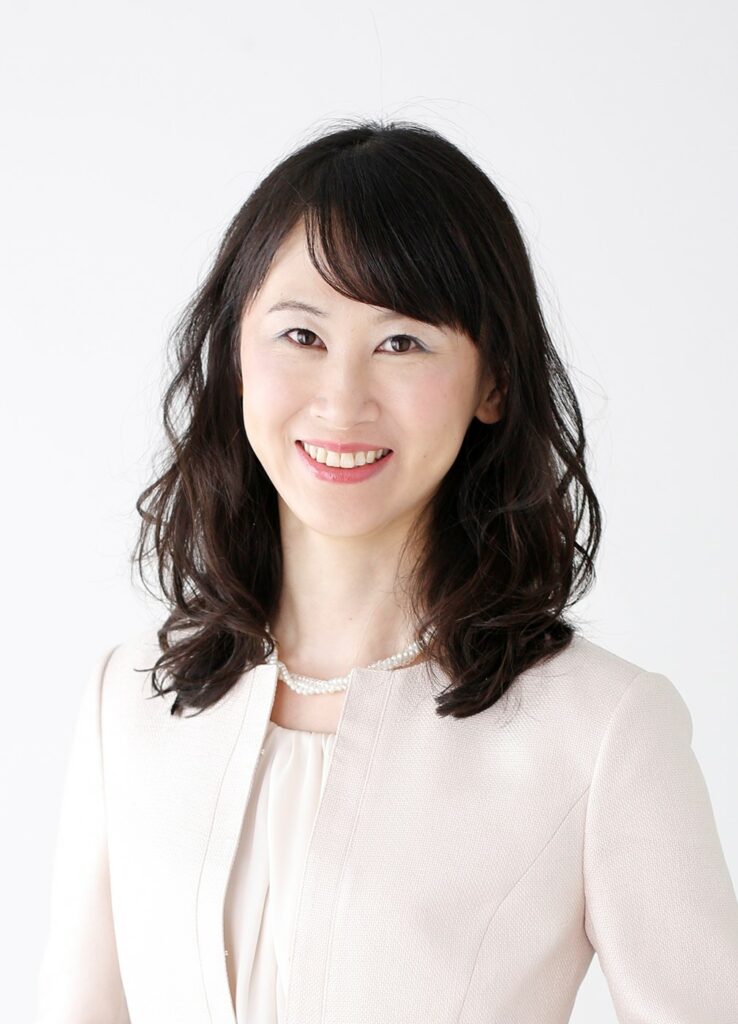 Let's start with some ice breaking quick questions
– What's your favorite place on earth?
Kyoto, Montreal, Barcelona, London, Taipei…
– Mac or PC user?
PC
 – What was the last software or hardware you purchased?
Renewed Adobe Creative Cloud license
– What's your favorite Digital Audio Workstation for editing sound?
I used Audio Creator by Cakewalk at first, then Audacity for a while, and now I use Adobe Audition.
– What is the last movie/series you loved?
007 (Daniel Craig's series)
– What are your top 3 favorite music bands or singers?
Difficult to choose… Hiromi Uehara, Jamie Cullum, and Earth Wind and Fire
– What's the most famous person you've met? 
As a staff member, I participated in the location shooting of "Last Samurai" in Kyoto and saw Tom Cruise for a brief moment. I was assisting the art department and the crew spent about two weeks preparing the set, but the finished film did not show a single moment of it. I could see why Hollywood movies are so expensive to produce.
– Imagine if you could meet a person you wish, who would that be??
I would like to meet my maternal grandmother. She passed away when my mother was still young. It seems that my personality is similar to hers, and I would like to meet her and talk with her about how we are alike.
– What does a normal day in your life look like?
I wake up at 7am first thing is to open my emails, or drink water!, then go to work, or to the gym, or to run, it depends..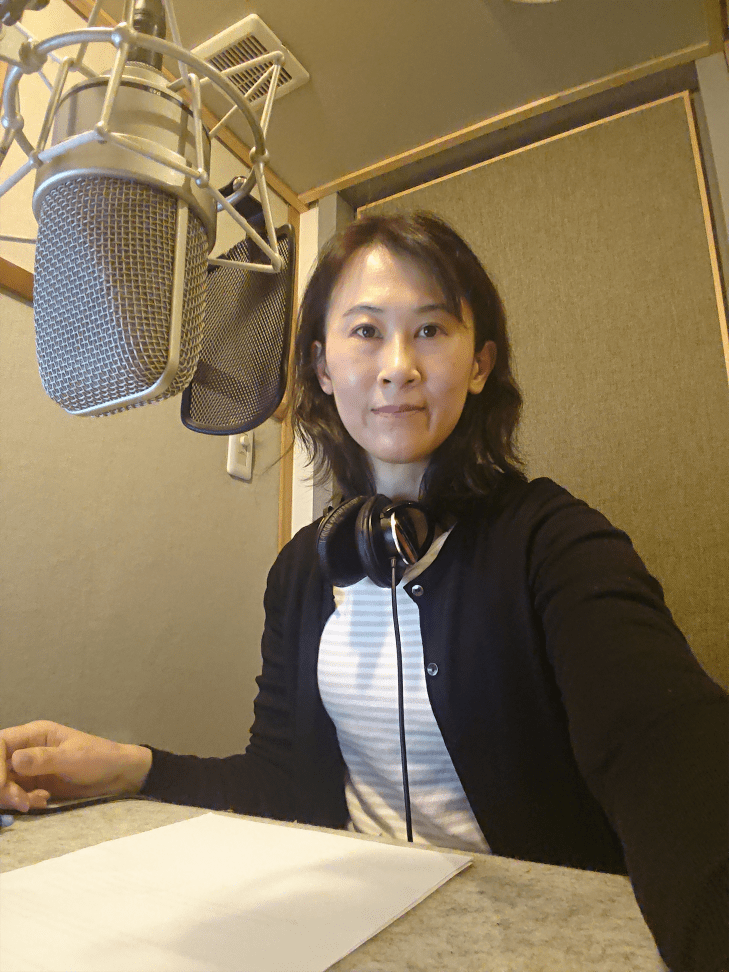 Career Path & Insights
– Please, tell us a little bit about yourself!
I'm Chizuko Nakamura, based in Japan. I studied English and International Relations at the University. I learned to play the electric organ from childhood until my early twenties. I've been practicing the Japanese tea ceremony and love bouldering (indoor climbing). These two seem like extremes, one quiet and the other in motion, but both allow me to focus on what is in front of me and be in a state of mindfulness while I am doing it.
– How and when did you start and how did you start as a VO in the industry? Tell us about your education, training, certifications, mentors, clients, importance of union/non union, agents, …
I was a member of the on-campus broadcasting station at the university, which led me to use my voice in activities such as an "Event EMCEE" and "A Voice of God". In addition to broadcasting on campus, I also enjoyed creating audio dramas. After graduation, I worked for a trading company and also worked as an EMCEE.
When the local government decided to create audio content for the visually impaired, I joined the project because I wanted to be of help to others, and this was the beginning of my voice work. This led me to take on voiceover for municipal PR videos and other work. I have been a member of the Girl Scouts for many years since I was a child, and taking action for social contributions was something I was familiar with. Ever since then, I have been recording and editing audio by myself. At the time, there was very little information on recording and editing audio, and I managed to learn by hand on my own.
A few years ago, I resumed my activities as a voiceover after I took a course Voiceover Japan where Yukiko Fujimura and Miho Noguchi taught us how to enter the overseas market as a voiceover. I wanted to use my English and my voice in my work, so it was a perfect fit for me to go into the international market as a VO.
– Do you have agents?
I don't have any exclusive contracts with specific agents, but I have registered with the rosters of P2P, production companies, translation companies, etc.
– What are some current projects you have at the moment that you can tell us about?
I have been lending my voice to a sleep/meditation app, BetterSleep since November 2020. I voiced some female presenters and Audio Descriptions for the SONY press conference @CES 2023.
– Could you tell us some of the memorable projects?
I worked for an IVR for a power company in California during a time when wildfires were a problem. The audio was for Japanese living in the area and the line said "if you are unable to secure your own safety, please hang up the phone immediately and call 911 immediately!"
I discovered that we don't have to be an employee of the Ministry of Foreign Affairs to make a social contribution to securing the lives of Japanese residents overseas. It reminds me that voiceover is a job that can be useful to others.
– What makes you a great VO artist/studio?
I am accustomed to speaking in public as I've been working as an EMCEE for years, so I can focus on the project and show my ability even under the pressure of other people listening, such as at a remote-directed session or in the studio.
-What are the biggest challenges you are facing as a VO at the moment?
Regarding the sleep/meditation app, it is meant to induce sleep, and I get extremely sleepy when I am recording the script or doing audio checks before delivering the file.
– Which part of your job do you most enjoy?
A voice is like a fingerprint, it is unique to each individual. I like the fact that our product (audio files) is unique, even if I read the same script, and that only I can create it.
– Do you have one or more people in mind who have helped you, or guided you, on this journey? How did these people help you?
It is no exaggeration to say that I would not be the voiceover artist I am today if I had not met Yukiko Fujimura and Miho Noguchi at Voiceover Japan, and I would not have known about Source-Connect without taking their course.
– Can you tell us some of your future projects?
Recorded an audio guide for a national museum in North America. I hope to visit there in the near future and listen to the completed audio with my own ears.
Home Studio for remote recording – Let's get nerdy about techie stuff!
– Do you have your own studio? Could you tell us what setup, tech & hardware it consists of? How did you build it? Which kind of interface, DAW, setup, mic, headphones, speakers…
When I first started using a DAW at my parents house, I had little knowledge of sound absorption and microphones, but the shape of the attic of the old Japanese house with exposed beams was like a wooden diffuser, with clothes unintentionally hung around it, and I could record with a reasonable sound.
The current recording space is surrounded by sound-absorbing foam, using LEWITT LCT 440PURE(mic), Focusrite Scarlett 2i2(interface), Beyer dynamic DT770 Pro(headphones), AKG IP2(earphones), Adobe Audition(DAW), iZotope RX
– Which kind of services do you offer with your studio?
I can deliver standard Japanese, Kasai dialect, and English with Japanese accent.
– Do you record outside your studio? How do you record when you travel?
Haven't recorded when I travel yet, but I have ZOOM H4nPro(Handy Recorder) which I used for a while before I got Lewitt's mic.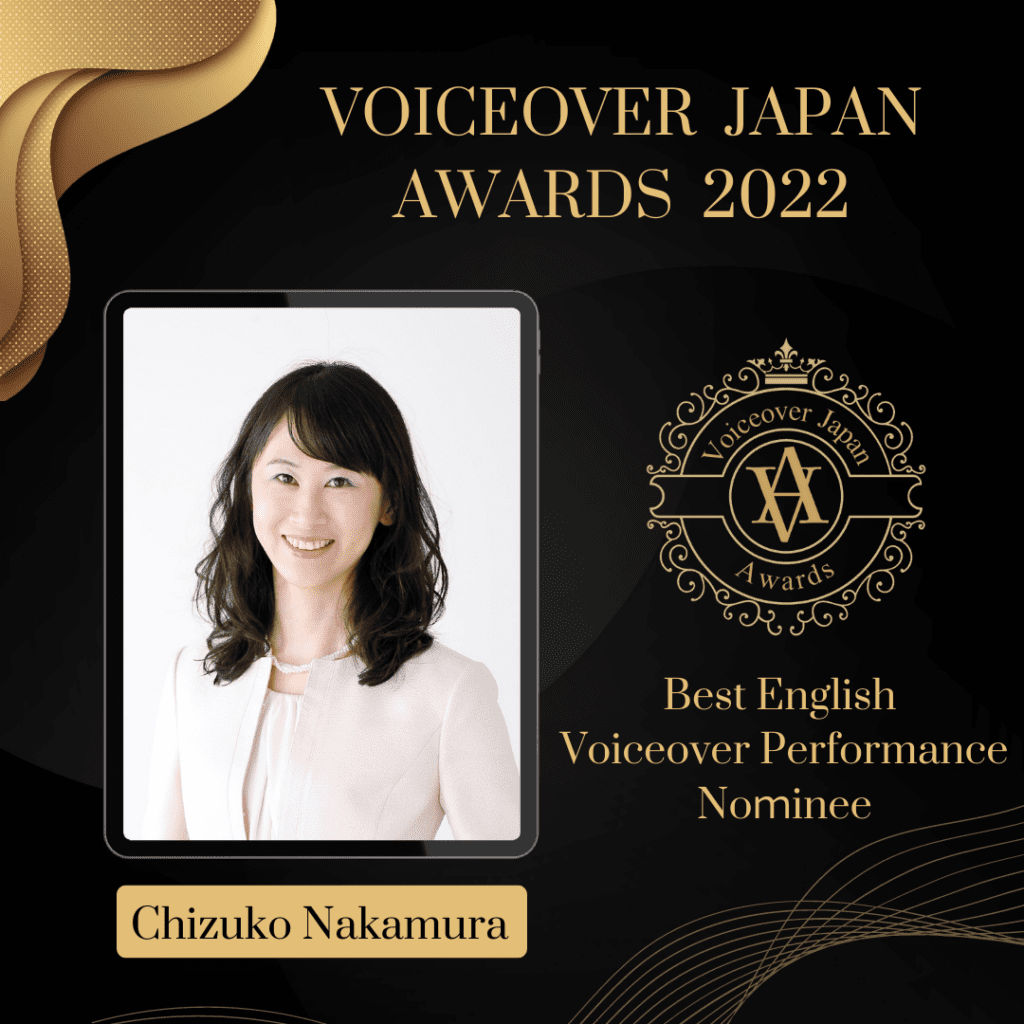 Remote working with Source-Connect
– What percentage of your work is remote now and in the studio?
95% remote
– How's the remote recording situation in Japan? What are the main projects you record remotely? 
I mostly work for companies overseas even though I record scripts in Japanese. Web ads, e-learnings/explainers, corporate videos, IVR, meditation app, etc. TV commercials and movie trailers are often recorded in a studio (in the Tokyo area), but web commercials are increasingly being recorded in home studios.
For large Japanese companies, it is still common for them to prefer to record in a studio. However, for large global companies that are headquartered outside of Japan, the same content is often localized in multiple languages at once, and such projects are often handled by overseas production companies. In such cases, there are opportunities for me, even though I live in a rural area, not in Tokyo.
– When did you start with Source-Connect? Why did you decide to start with Source-Connect? How did you begin working with remote recording sessions? Tell us some nice stories, emotions, anecdotes…
I remember that I was very nervous when I had the remote recording session for the first time. As I mentioned earlier, I work as an EMCEE for years, so I should have been used to speaking in a situation where someone was listening, but since it was my first experience, it did not affect the voice I was reading, but I was afraid the microphone would pick up the sound of my own heartbeat. I had written "I have a right to be here" in the corner of the script to encourage myself, but I didn't have time to look at the word during the session.
About the first time I used Source-Connect, we were participating in a session from five locations around the world, three cities in Japan, Sydney, and Singapore. The sound engineer told me that he chose Source-Connect because the sound quality was much better than Skype or Google Meet. I was very surprised at how easy it was to just click on a link and work with people far away, without even needing a passport. I was able to experience that even if I live in a rural area, I can do voice work and work with people overseas.
– What has been your favorite recording session with Source-Connect? Could you tell us some of the benefits of having remote collaboration tools? 
Even though I live in a rural area where there are no recording studios nearby, tools like Source-Connect give me opportunities to work on big-budget jobs. Also, I usually work alone in a self-direction style, but when I do remote sessions with the director and the engineer, I can feel the joy of creating a piece of work together.
– What benefits brought to your career the remote tools?
Unlike self-direction, having a director present can help bring out my potential. When using a tool like Source-Connect, the engineer can often do the editing as well, so I can focus on reading the script.
– What challenges have you faced when working remotely?
The very first session was held between Japan, the East Coast of North America, and the West Coast of North America, and it was difficult to arrange a schedule for three locations in three different time zones. Especially when working with production companies on the west coast, be aware that the time difference is large and the date may be different from Japan.
– Which are the places or countries you mostly record to/from?
Due to the time difference, I work mostly with European agencies these days. However, I also work with people from North America.
– How did you learn about remote recording tools and online collaboration?
I have not taken much time to learn from someone because many of the tools are available by simply clicking on a link. But, Toby Ricketts's webinar about live-directed sessions was helpful.
I have tried practicing the connection with my fellow Japanese voiceover artists.
Industry, Diversity, Equity and Inclusion
– How would you describe the VO industry, and especially how would you describe the Japanese VO community?
The so-called 'seiyuu' profession of doing character voices in animation or video games is very popular among young people, but only a limited number of people earn enough to make a living doing just that. The voiceovers who do corporate videos, TV programs, or IVR, we call them 'Narētā' and because their importance is not well recognized and they are not given sufficient budgets.
– Are you bilingual VO as well? Ow's the market for overdubbing in Japan?
I currently deliver most of my recordings in Japanese, but I can deliver English with a Japanese accent. I dubbed in English for the documentary on a Japanese artist produced by a British production company. I've been nominated for the best English Voiceover performance at Voiceover Japan Awards. Expo will be held in Osaka, Japan in 2025. If you need a voiceover in English with a Japanese accent, I would be happy to help.
– How is the VO community around you? Do you belong to any platform, community or group?
I have joined a group of members who have completed the Voiceover Japan course to exchange information and meet other freelance VO in Japan. I also occasionally have conversations with overseas VO via a Facebook group moderated by Bev Standing. Sometimes I participate in online social events in the UK when time permits.
– Which congresses, events or festivals have you been participating in? Which one do you recommend?
I have participated in OneVoice via online. Yukiko Fujimura and her wonderful team launched the Voiceover Japan Awards last year, and I was honored to be nominated, but more than that, I learned so much from the feedback comments by the judges, who were all prominent figures in the VO industry from overseas.
Advice to other VO artists/people in the industry
– For someone who is starting their career at your age, what kind of advice would you give them for auditions, unions, agents, platforms and conferences?
Being rejected is part of our job. Even if you are not selected for a project day in and day out, there is a time when your voice fits. After you sow seeds, there are different times for them to sprout. It is important to keep sowing the seeds without giving up.
– Who have you found useful to watch or to learn from?
Having attended Voiceover Japan was very meaningful for me. And I learned quite a bit
from the Gravy for the Brain webinars, too.
– What advice would you pass on to someone who's trying this sort of remote workflow out for the first time?
You may think your home wifi is fast or strong enough, but forget about it.
Use Ethernet! Buy a cable now!!
– What would you say is your recipe for success?
I would like to know that myself if I could find out.
– What would be the thing you would most like our listeners to take away from this interview?

Don't forget to say goodbye! Is there anything else you would like to share with our readers? 
You may be nervous when you have a live recording session for the first time, but once you experience it, you will really enjoy it. You can connect with the world with just one click, without having to do any complicated settings. And such projects often have a slightly larger budget. Isn't it wonderful?
More about Chizuko Nakamura: