Source-Connect Now opened new markets for me all over the world! Source-Connect Now m'a ouvert de nouveaux marchés dans le monde!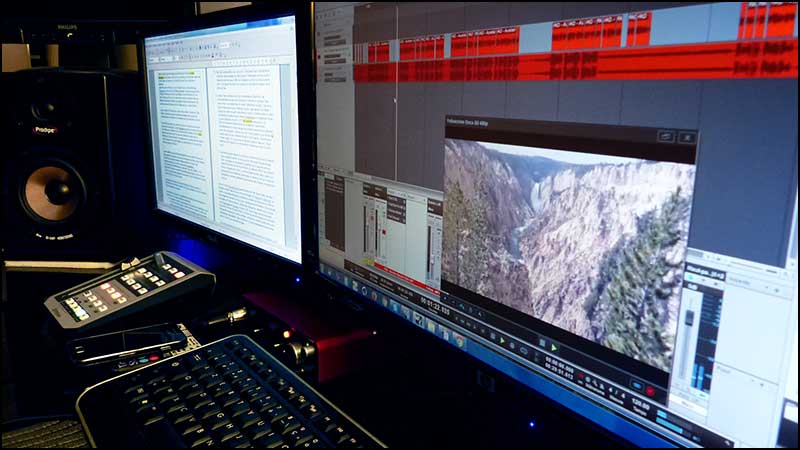 Aurelién Nancel tells us:
"I am a professional voice actor based in France. I began working in a radio station in 1995. At that time, remote recording was not also common as today. I am proud to be able to collaborate with production companies all over the world thanks to Source-Connect Now. This solution, with low latency, presents some advantages:"
–
"Voix-off professionnelle basée en France, j'ai débuté en radio en 1995, à cette époque, les enregistrements à distance n'étaient pas aussi courant qu'aujourd'hui. Je suis trés heureux de pouvoir proposer et collaborer avec des sociétés de productions dans le monde entier grâce à Source-Connect Now. Cette solution sans aucune latence, présente que des avantages:"
–
Source-Connect Now allows you to connect easily with anyone (studio), anywhere in the world with an internet connection
Source-Connect Now vous permet de vous connecter facilement à n'importe quel studio dans le monde doté d'une connexion internet
The client oversees the recording in real-time
Le client supervise l'enregistrement en temps réel
I am managed in real-time by the producer or the client, and we can try several versions of the recording
Je suis dirigé en direct par la production ou le client, et nous pouvons essayer plusieurs versions de l'enregistrement
The recording (in 256kbps mono) guarantees sound of very high quality; as if you were present in the studio with the client!
L'enregistrement (256 kbps en mono) garantit un son de trés haute qualité ; comme si vous étiez présent dans le studio avec le client!
–
"Source-Connect Now is for me a real solution for my work and allows me to record regularly promotional spots and advertisements for the television."
–
"Source-Connect Now est pour moi une réelle solution de travail à distance, et me permet d'enregistrer régulièrement des spots promos et des publicités pour la télévision."
–
"If you look for an economical solution to the ISDN, do not look any more, use Source-Connect!"
–
"Si vous cherchez une solution économique à l'ISDN, ne cherchez plus, utilisez Source-Connect!"
–
More info about