Back in September we were overwhelmed by the results at the One Voice Awards 2021 in the UK and USA held at One Voice Conference.
In both locations we were awarded with the public voted based as "The Best Voice over Service Provider of the Year".
Thank you so much to everyone who voted and trust us in your remote recordings!
Our passion is to work very hard every day to keep offering the best service provider for you, our beloved VO industry.
More info:
https://www.onevoiceconference.com/one-voice-awards-uk-2021/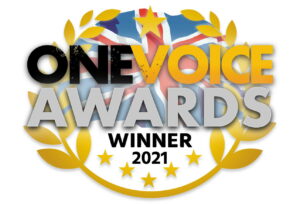 https://www.onevoiceconference.com/one-voice-awards-usa-2021/