Solutions – I'm a Sound Engineer. I'm Interested in Overdubbing Music
I'm a sound engineer
I'm interested in overdubbing music
Record remotely any audio you need over the internet, using the industry standard in voice, music, and sound capture. Record performances quickly and cleanly gathering everyone, everywhere. 
Stellar music effects, over the internet
With Source-Elements solutions, you can overdub one or two singers over the internet to obtain the effect of many performers.  
If your bass guitarist is unavailable for a session, you can still record your primary tracks and add the bass track later. Similarly, if you have only one guitarist available but your song calls for multiple guitar parts, your single guitarist can perform both load and rhythm guitar. 
You can also doubletrack a singer and create all different samples you need.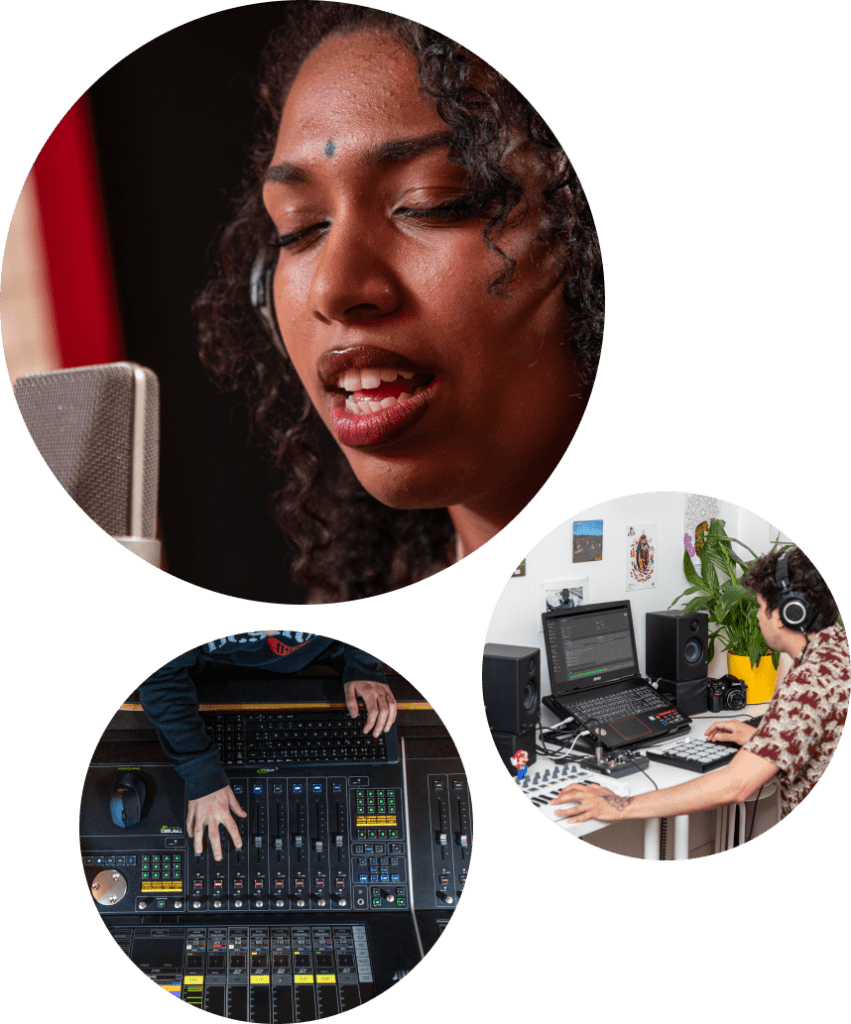 Time to shorten distances
The remote HD audio collaboration solution in real time.
Enable music overdubbing & mix review with picture/timeline lock.
Never drop a packet during recording again thanks to our QManager with Auto-Restore and Auto-Replace.
Integrate and route HD audio from anywhere across applications & devices.
Route all your audio apps within your Pro setup
close
Download free trial
Select the free trial you'd like to get.
close
Download free trial
We will email you everything you need to get set up with a trial, including how to setup your new Source Elements account.
close
Download free trial
Thanks, please check your email for a message from support@source-elements.com about everything you need to get started. If you have any questions, just hit the reply button.
Continue browsing