Solutions – I'm a producer. I'm interested in ADR.
I'm a producer
I'm interested in ADR
Sometimes movie lines need to be re-recorded and maybe you need to replace some production dialogue, or a plot hole has been discovered in the story and you need to record a few lines of exposition.

Source Elements is the solution for your dubbing sessions recording from home in real time.
Pull off a seamless ADR session— no matter where your actors are
ADR is tricky enough when an actor is standing in your booth. Make the remote process go smoothly with solutions that let you work in perfect picture sync, even with multiple actors in different locations. Relax, knowing recordings are guaranteed.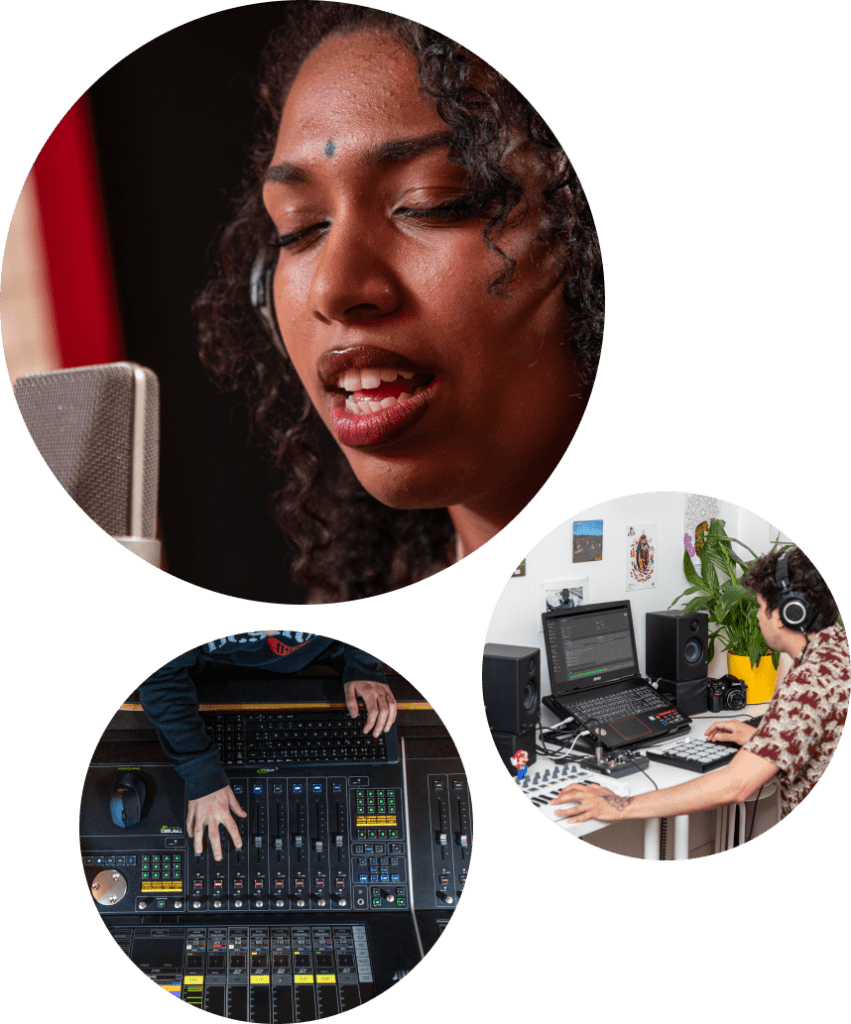 Time to shorten distances
The remote HD audio collaboration solution in real time.
Record, send and receive full-resolution audio with anyone, anywhere, using the industry standard in voice, music and sound capture.
Stream Low-Latency HD video and audio in perfect sync.
Participants, professionals, musicians and students can view and participate, review and approve sessions instantly from anywhere using just a web browser.
close
Download free trial
Select the free trial you'd like to get.
close
Download free trial
We will email you everything you need to get set up with a trial, including how to setup your new Source Elements account.
close
Download free trial
Thanks, please check your email for a message from support@source-elements.com about everything you need to get started. If you have any questions, just hit the reply button.
Continue browsing