Source Element's Source-Nexus 1.3 – Now Available for Windows
Our incredibly powerful audio routing tool Source-Nexus makes its Windows debut. Now all the features you love about Source-Nexus on Mac are available on the Windows operating system for the first time. You can download a free trial today! Compatible with Windows 10 64-bit and 64-bit DAWs including Pro Tools, Reaper, Ableton, Cubase, Nuendo, Studio One, and many more.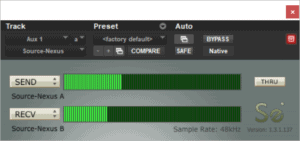 With Source-Nexus for Windows, you can integrate and route HD audio from anywhere across applications & devices.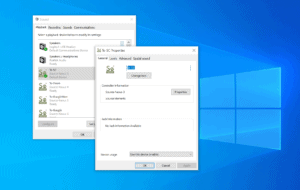 Extend your DAW
Keep HD audio in the digital domain without hardware. Source-Nexus brings flexible routing capabilities to your system, thanks to a robust Virtual Audio driver and plugins for AAX, VST, and AU.
Expand the tools in your creative palette
Integrate up to 50 virtual devices into your system with multiple Source-Nexus "Aux tracks." Patch all of your audio apps whether you're tracking, mixing, or layering effects. With Source-Nexus you have incredible flexibility to send and receive your audio in any configuration across your apps.
From mono to surround
Supporting mono or multi-channel for up to 64 channels and configurations up to 7.1. Record remote tracks directly into any DAW/NLE and playback with just about any platform.
The Windows version of Source-Nexus does not include the Control Panel app like the Mac version, however you can still create up to 50 Source-Nexus audio devices during the installation process and then customize the device names and format settings using the Windows Sound Control Panel. Want to add more devices after installing? No problem, simply find Source-Nexus in your installed apps, select it and then select Modify and then you can change the number of installed devices on the fly.
Get your Free 15 day trial here