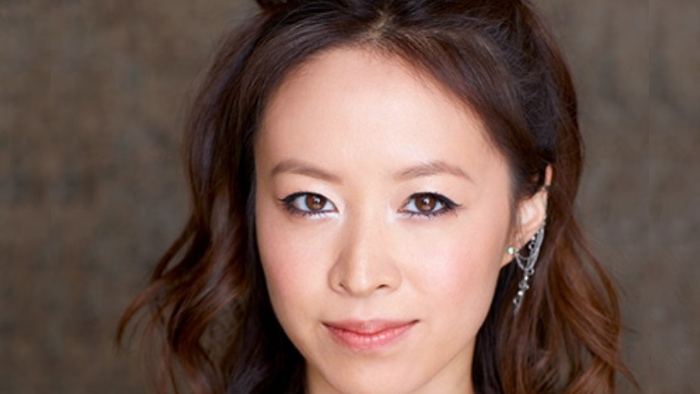 Kimberley is a Los Angeles + Vancouver based Asian Actor repped by Heather @ Atlas Talent Agency (L.A.) and Trudy @ Premiere Talent Agency (Vancouver). She recently voiced "Bai Hu" in Ubisoft's Hyperscape, and has two NDA projects down the pipeline.
—
What are some takeaways you've learned as a VO artist during the pandemic?
One positive take-away from this challenging pandemic, was adapting and learning that as Actors and VO Artists, we really can do our work from virtually anywhere. Source-Connect Now has allowed me to record jobs from all across the US and Canada which, as a two-city actor, has been a game-changer!
Did you have an experience using our service?
Absolutely! Last December, I was visiting my parents in Norcal for the holiday and booked an L.A. job that worked the next day. It was great not having to lug myself back away from fam just for a gig, and the ease of recording using Source-Connect's software was great on both client's and talent's end. It was a happy holiday for all parties involved!
What was your experience using Source-Connect Now?
I found it seamless and direct, easy to use, and affordable (aka free!). Of course I am waiting for the day I can afford to upgrade all equipment, soundbooth, and interfaces, but 'til then, a good connection and strong work ethic is really all you need to get things going.
Anything you'd like to add?
In addition to working with new tech, I'm constantly honing my skills and working on my craft in all capacities with classes and workshops in addition to on-the-job learning. It is due to the help of established names who really support budding and diverse artists, that voices like mine can grow and be heard.
Any BIPOC VO allies you'd like to shout out?
– Aric Shuford, Director of the Don Lafontaine VO Program, for running an amazing program and resources for us, actors.
– Kal-El Bogdanove who I met in 2017 workshopping a scene for SAG-AFTRA Foundation, and who, just this year, was on the other side of my virtual booth directing me on an exciting new NDA project!
-Omari Newton + Brian Drummond in Vancouver (UBCP-ACTRA) for raising me up and giving me confidence on the job through their inaugural IBPOC VO Animation program.
-My long-time friend and supporter, Eddie Hong, compiled an expansive industry-approved list of VO BIPOC Artists that can be found here: tinyurl.com/PGMVOList
Thank you for your time, is there anything else you'd like to add?
It's AAPI Heritage Month, and as a proud Asian VO Actor, I'd like to thank Source Connect for this incredible scholarship!*
It is due to Mentorships, Allies, and Programs like Source Element's Diversity Scholarship, that my voice, and that of my BIPOC peers, are able to find our strength, grow, and be heard! *At the time actor was interviewed in May
Connect with KIMBERLEY WONG: @kaerukim on Instagram / www.kimberrywong.com