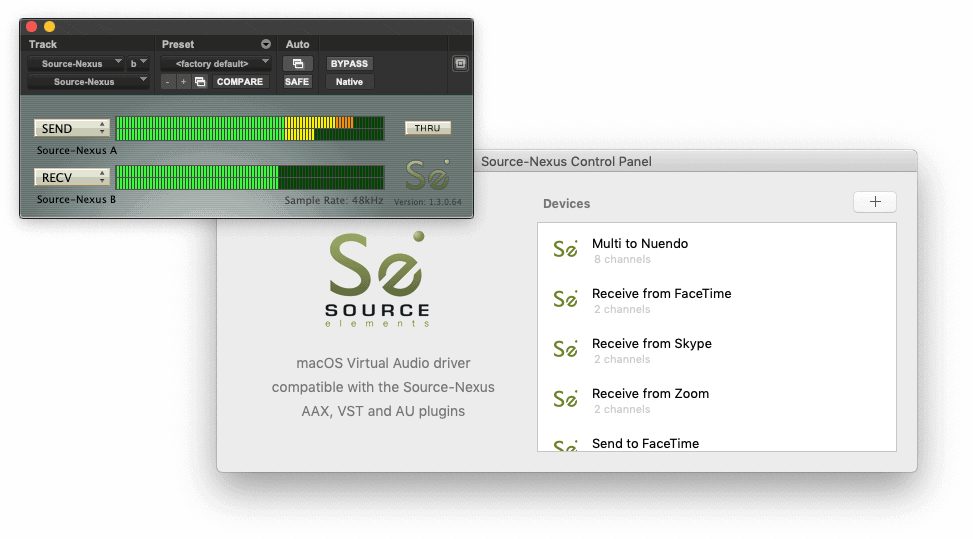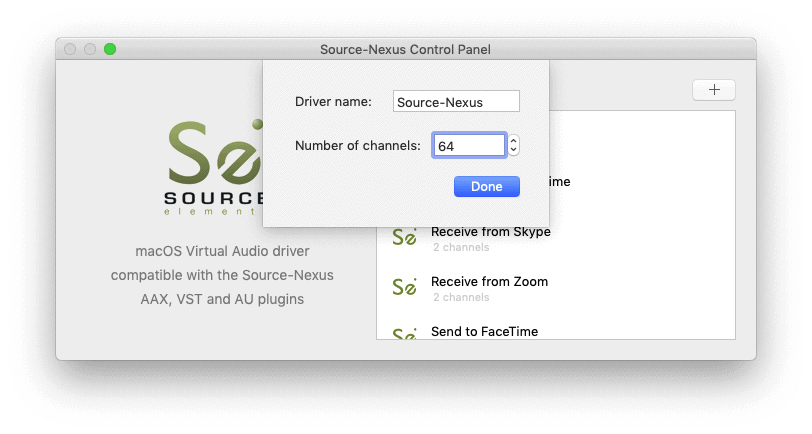 Now also available in an affordable monthly subscription
For $11.95/month with no commitment or sign up fee.
Already have Source-Nexus?
Upgrade now to take advantage of these great new features.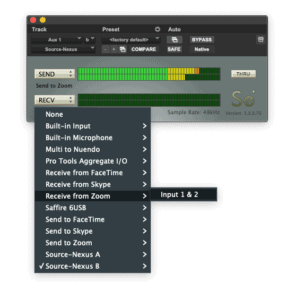 Cross-system compatibility
Take your DAW session from one computer and open it on another without having to redo your I/O assignments.
Improved audio device selection
Easily find and select the audio device you're looking for, or select no audio device instead of a using a placeholder.
Under the hood improvements
A brand new audio backend makes Source-Nexus 1.3 the most robust version yet.
Free Trial
Try before you buy. To get started with a free trial of Source-Nexus 1.3, simply download and install the software, then select Try on the activation screen to activate the free 15-day trial.
Compatible with 64-bit DAWs including Pro Tools, Logic Pro X, Nuendo, Studio One, and many more. Supported on Apple Silicon Macs running Rosetta (minimum OS support for OS X El Capitan).